Good Manufacturing Practices – bases and practices training in english / formation en français
Continuing training is included in GMP as a key element of the pharmaceutical quality system. Responding to industry needs, this GMP training course was developed and facilitated by pharmaceutical industry experts. A global presentation of GMP as well as a reminder of GMP news are on the agenda. But more than just a training, this is a unique opportunity for participants to join a network of local professionals, exchange experiences and thus participate in the dynamism of the area.
Learning objectives
Provide a global vision of GMP in company processes
Describe and explain the purpose of the different elements of GMP
Explain GMP requirements in terms of traceability
Content / Topics addressed
GMP related to: purchasing/supplier; storage; production; laboratory; distribution
Change Control systems; deviation / OOS; documentation and training; PQR
Qualification / Validation
Quality systems as a tool for continuous improvement
Pedagogy
Target group
Anyone new to the pharmaceutical industry or desiring a refresh of their understanding of GMPs such as an operator; a technician, an engineer or a junior quality assurance person.
Duration of training
Certification
Certification: ARIAQ / Novipart
Date
The dates for this training are not yet fixed. Do not hesitate to reserve your place without engagement if you are interested in this training.
Good Manufacturing Practices – bases and practices
Click to reserve
CHF 600.–
Our prices include breaks, lunch and documents.
VAT not included on catering fees.
Animation
Vu Thanh Liem

Pharmacist, PhD in Pharmaceutical Sciences with more than 20 years of experience in the pharmaceutical industry in the field of quality assurance, validation and production. Currently QA Director and Qualified Person for Debiopharm Research & Manufacturing SA.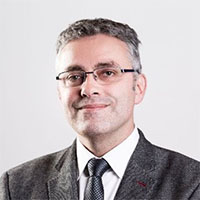 Stéphane Gumy

Over 17 years of experience in the pharmaceutical and biopharmaceutical industry, covering several domains of activities (production, QC, QA and PD). Independant consultant since 2007, founder and CEO of PMS Procss Management System Gmbh providing services in pharma, biotech and MD.