Application of usability engineering to medical devices – Medical devices training in english / formation en français
Learning objectives
Understand the purpose of Usability Engineering
Know and understand the main regulatory requirements for Usability compliance in EU and U.S. medical device market
Know the essentials for Usability documentation filling
Know how to conduct Usability Engineering
Content / Topics addressed
Definitions / Terms of Usability
Regulatory Background
Key elements of Usability Engineering as a Process in Product Development
Essential Sections in the Usability Engineering File IEC 62366-1:2015
Essential Sections in the Human Factors Report for FDA
Pedagogy
Workshop with theoretical foundations on slides, examples and exercises to be worked on in groups
Target group
No previous knowledge on Usability topic needed
Project Leaders and Product Managers
Development Engineers
Regulators Affairs and Quality Management Responsible
Clinical Evaluation Responsible
Duration of training
Certification
Statement : ARIAQ
Certificate : SAQ (Only if the entire course "Spécialiste qualité et affaires réglementaires pour dispositifs médicaux" is followed and succeeded)
Prerequisites
Technical or scientific training
Active in a company developping medical devices or components of medical devices
Knowledge of regulatory environment for medical devices
Date
The dates for this training are not yet fixed. Do not hesitate to reserve your place without engagement if you are interested in this training.
Application of usability engineering to medical devices – Medical devices
Click to reserve
CHF 308.–
CHF 277.– (SAQ members)
Our prices include breaks and documents.
Animation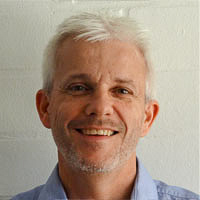 Laurent Droz

Brochure