+41 24 423 96 50
Good Manufacturing Practices – bases and practices 22 March 2018 Yverdon-les-Bains
Notre formation en anglais d'une journée fait le point de manière globale sur les GMP.
Accueil > Nos formations > Pharma - Chimie - Medtech - Biotech > Good Manufacturing Practices – bases and practices
Learning objectives
To offer a global vision of cGMPs in all proccesses of a pharma/biotech company
To describe and explain the specific objectives of each chapter of the cGMPs
To explain the prerequisite of cGMPs in terms of traceability
Content / Topics addressed
The GMPs linked to : suppliers; storage; production; QC laboratories; distribution
Systems of Change Control; deviation / OOS; documentation and formation; PQR
Qualification and validation
Quality System as a tool for continuous improvement
Pedagogy
Target group
Duration of training
Certification
Attestation : ARIAQ / Novipart
Date
Yverdon-les-Bains
Training
22 March 2018
Good Manufacturing Practices – bases and practices
Registration
CHF 550.–
Our prices include breaks, lunch and documents.
VAT not included on catering fees.
Animation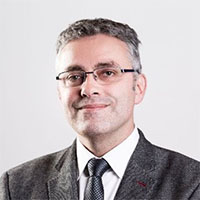 Stéphane Gumy

Over 17 years of experience in the pharmaceutical and biopharmaceutical industry, covering several domains of activities (production, QC, QA and PD). Independant consultant since 2007, founder and CEO of PMS Procss Management System Gmbh providing services in pharma, biotech and MD.